The modern classic.
Striking from the soul, the brand has seen its meteoric rise to the forefront of the global fashion industry. Much like the shoes, our design brief was to create distinct, striking and elegant works. Upon closer inspection of the brass mesh you will be able to spot the detailed high-heeled patterns, which form the extravagant gold display.
Our approach involved the production of samples and finishes to best source the look and feel of the project. Once we sourced the correct grade the CF team began work on the design stage. Drawing on the quickest, most practical and economical techniques to ensure added value for our client.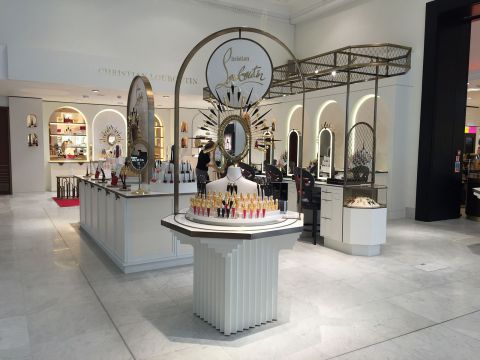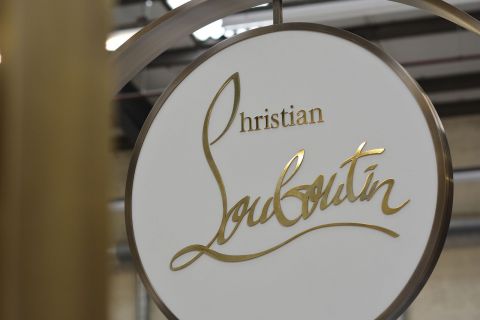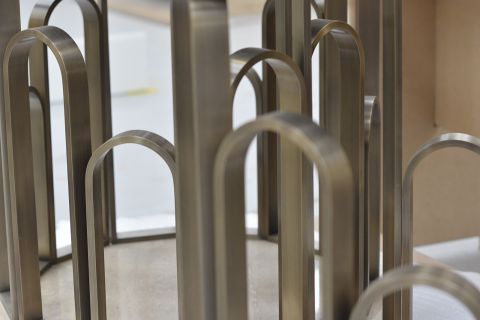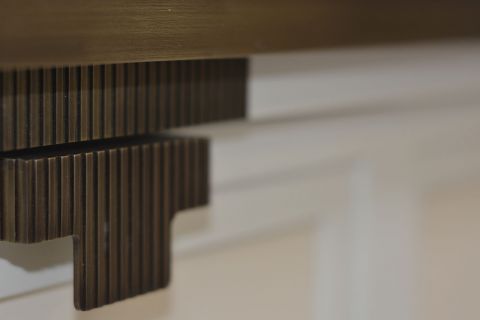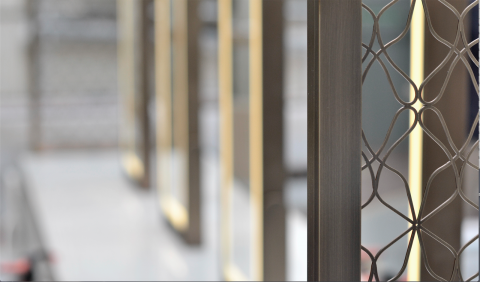 Our process involved firm assessment of the multitude of work required. Once our team grasped the general consensus we then proceeded to add our own input into the job. This we believe is a vital aspect of our collaboration process as many pioneering new ideas have stemmed from such a partnership.
Our challenges involved complex forming and rolling to create the sophisticated and delicate sculptures. The intricacy of the work demanded fine tolerances both for hand crafted and machined details. We transformed the base material into a multifaceted bronze effect exact to our client specification.